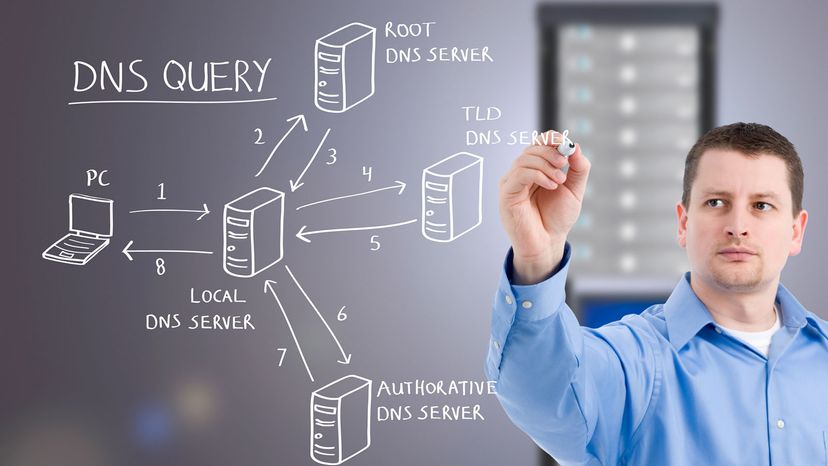 A website is an essential digital asset in today's times. Your space online allows people to understand your brand and the products/services offered. In addition, most people looking to make purchases online tend to visit the brand's website before considering purchasing its products or services.
When you decide to launch a website, you need to create a site, upload content, and store it on a web server. Once this is done, you need a domain name that people will use to visit your site.
Choosing the right domain name is essential as it allows people to remember your brand and helps in your online marketing efforts. In this article, we will talk about domain names and offer some tips to help you find the best domain name provider for your site.
Understanding domain names
While creating a website is the first step, if you want it to be available online, you must store it on a web server. Then, if users want to access your site, they need to access the pages on the server. They can use web browsers for this purpose and type the server's IP address along with the path to the pages to view them.
However, the IP address is a string of numbers. People can find it difficult to remember such numeric strings for multiple websites. Hence, a domain name system was created where you can create a domain name for your site that is connected to the server's IP address.
The domain name is a simple and easy-to-remember name, making it possible for people to type the name of the site on the browser and visit it.
How do domain names work?
Domain names are linked to the IP address of the server where the site is stored. While computers understand numbers, people are more comfortable with names. The domain name system creates a bridge between them.
When a user types a domain name in the address bar of a web browser, a request is set to the domain name server. This server finds the IP address of the web server and sends the information to the browser.
In turn, the browser uses this address to connect to the web server and retrieve the content of the page the user wants to display. Hence, the user can access the page without remembering a numeric string.
You can register a domain with a suitable domain registrar. These registrars offer domain registration and management services. They usually charge a small fee for registering and managing domain names.
Summing Up
Remember, choosing the right domain name is essential to ensure that your efforts to promote your site bear fruit. Make sure the domain name is simple so people can remember it easily and is in sync with your business and brand values.
Before you buy a domain name online, research the options available and choose the right registrar. Also, conduct a domain name search to prevent duplication or trademark issues.
You can also opt for country/region-specific domain names to boost your reach. For example, you can look for an NZ domain name in New Zealand for optimum benefits.