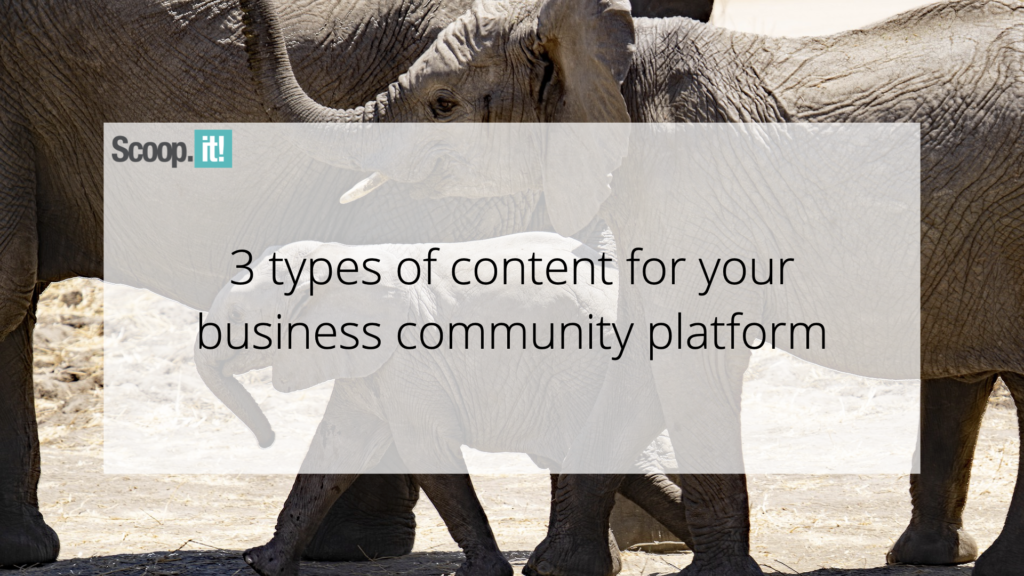 In digital marketing, content is the base upon which you promote your business. The smarter your content is, the better results your marketing efforts will have. 
Creating good content helps you create brand recognition, build brand authority and create a loyal following base.  
However, it's not just about creating content for your business. If you want to have the best result, you also have to know what type of content to produce for different platforms. 
For example, there is no point in producing the same type of content for LinkedIn as the ones you create for Instagram. Unlike LinkedIn, Instagram is all about visual content. 
So if you're getting good results from a text-only post on LinkedIn, it doesn't mean that you'll get the same result from it on Instagram. 
So how will you know what content to post on which platform to maximize your success?
The answer will depend on the platform you use to promote your business. FB, Instagram, and Twitter definitely help you increase your reach. But these are not the only platforms you can use to promote your business. There are several other options too. 
So let's look at the different types of content formats you can create and the platforms where you should promote those content for the best results. 
1. Long-form of Written Content
One of the most effective forms of content is the long-form of content. It can be in the form of white papers, eBooks, how-to guides, etc.
Long-form content is super helpful in building brand reputation, showing your expertise, and creating credibility for your business.
When you create a post with 2000+ words, you get the chance to explore the topic in a broader sense. In such posts, you can cover a lot more than what you can in a shorter post. 
Long-form content is great in helping you educate your readers by exploring their problems, offering them helpful solutions, talking about alternative solutions, etc. So people find it super helpful.
And not just that. Such content also helps improve your organic search reach, offers better ranking in SM algorithms, and attracts more shares on social media too. 
So if you haven't created such content for your business yet, start working on it now. Just make sure to do your research well so that you can cover and discuss every little detail on that topic. Also, make sure that your content is scannable. Use headings and subheadings to make it easy to read. 
Now the question is, which platform is best for this type of content? 
There are several platforms where you can use such content. For example, you can use it on LinkedIn. Professionals use this platform not just to find jobs or hire employees. 
They also use it to build a stronger network and share their thoughts, ideas, and observations, and also to gain knowledge from experienced professionals. 
Long-form content works wonderfully well for all of these purposes. 
You can also look out for guest blogging opportunities on third-party websites for such content.
2. Graphics and Visual Content
The next important type of content you can use for your business is graphics and visual content. This can be in the form of images, infographics, memes,  gifs., videos, etc. 
Using graphics and visuals has several benefits. First, our brain can interpret images faster than written content. So, it's easier to convey your message more clearly with visual content as compared to written content. 
Also, with this type of content you can give depth and context to your story. This makes the story even more appealing and offers an immersive experience to the user. It's a great way to connect with your audience at a deeper level.
Secondly, such content is interesting, so it gets better engagement. Visual content makes learning easier and can be very conveniently shared with others. So this type of content gets stronger engagement than the written form. More engagement means more visibility. And the more visible you are, the more brand recognition you can get. 
This, in return, can help you create stronger brand authority and build a powerful user base too. 
Ideally, such content gets a good response on every platform. But the best response comes from Platforms like Pinterest, Snapchat, Facebook, Instagram, and Twitter. 
Although social platforms, these platforms have also evolved into marketing platforms over time. People love using them to research a product they want to buy. So along with the written description, they also want to look at images of products, learn about user experience, etc., which can be done in a more impressive way through visual content.
3. Live Content
Businesses are no longer using just written and visual content to promote their products and services. There's another very creative way of connecting with your audience, and you must have witnessed it already. This form of content is known as live content. 
When you go live on any social media platform, you get a chance to interact with your audience one-on-one, even without your physical presence. It's a great way to understand your audience's expectations and then implement them to improve your business.
You can also let your audience ask questions and clear their doubts in these sessions. Sometimes you might want to use it to share a quick update or good news with your audience. 
But there might be times when you don't have anything special to share. At such times, you can try introducing your team members to your audience, giving them a sneak peek of your office, talking about a new feature, etc. The idea is basically to build a strong connection with your audience on a regular basis. 
This form of content works wonderfully on platforms like Instagram, Facebook, and YouTube. Just keep doing it consistently and see how it boosts your follower base.
Over to You
Social media keeps evolving. So you don't really know when the trend changes and what new comes in. So keep an eye on what your competitors are doing. 
It's a very good way of knowing what's new and trending in the market. But at the same time, don't shy away from trying new things. If you have something creative in mind, do try it out. You never know what takes off.