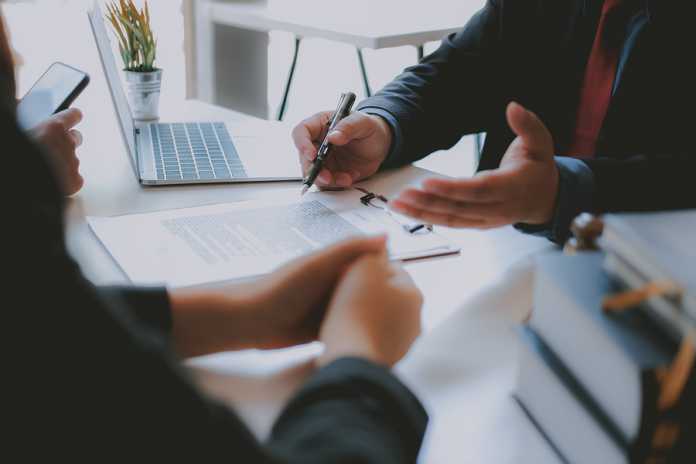 Mistakes are unpredictable.
No matter how good you are at your profession or how good your intention is, there is always a risk that even an innocent mistake negatively impacts your business with costly litigation fees.
Even the most efficient and skilled professional can make mistakes.
If you're a business consultant who offers advice to start-ups, IT contractor designing software for clients, or digital marketer guiding a retailers online strategy , the cost to defend your business against allegations, whether you're at the fault or not , can be huge. Let alone the compensation if you are found guilty of the damages or loss.
That is why professional indemnity insurance is recommended for professional services providers -to protect against client claims of damages or loss caused by your advice or services.
However, finding suitable professional insurance cover for your business activities it is not always straightforward. Make sure you understand what it is covered and how it works.
This breakdown will help you understand the ins and outs of professional indemnity insurance in Australia.
What is Professional Indemnity Insurance?
Professional indemnity insurance is generally meant for professionals who provide advice or services to their clients or customers. It can protect professionals, contractors, and consultants against legal costs and claims for any damage or loss caused by their service or advice.
These claims can be made on the grounds of unprofessional advice, negligence, error or omission and breach of professional duty.
For example, an accountant offers tax advice to their clients while an IT firm designs and implements software for their clients.
However, an accountant's tax advice might not always be correct and can lead to financial losses. The software can negatively affect the network of servers. In such scenarios, these professionals can be sued for the damages or losses caused by their services or advice.
Professional indemnity cover can protect them against the claims for losses and damages arising from negligence, error or omission in their service or advice. Otherwise, they would have to pay the costs for any claims or penalty out of your pocket.
Who Should Have Professional Indemnity Cover
Here are some common industries or professions the cover is suitable for…
Architects
Consultants
Accountants
HR Firms
Advertising, Marketing and PR Agencies
Business Consultants
Real Estate Agents
IT consultants and firms
Solicitors
Surveyors
Design and Construction
Environmental Consultants
What Can Professional Indemnity Insurance Cover
Legal Costs and Expenses
Claim Investigation Costs
Disciplinary Proceedings Costs
Damages
(NOTE: The inclusions vary based on insurer and coverage. Therefore, make sure to be clear on your coverage when opting for PI cover.)
And What It Doesn't Generally Cover…
Professional Indemnity is not likely to cover the damages or loss caused by…
Fraud and Dishonesty
Intentional Damages
Illegal Acts
Employee's and third party injuries (as this is generally covered under Worker's Compensation Insurance and Public Liability Insurance respectively).
How to Choose Professional Indemnity Insurance
How Much Cover Do You Need?
Make sure your insurance policy covers all key risks associated with your profession or business. There is no use of buying a cheap cover than might not protect you against all risks.
Therefore, ponder over these points to choose the right cover for you.
Your Potential Risks
The Value of Your Projects or Services
The Requirement Set by Your Industry Representative Body
The Growth of Your Business (the risks grow with your business.)
Work with the Right Insurance Company:
Make sure your insurance company is reputed and has a good track record. It is better to choose a policy from an insurance company which can cover the specific needs of your business. Also, check how quickly they settle the claims.
Consider Your Budget:
Keep in mind that the premiums are determined by your cover. Sometimes the rate can vary from insurer to insurer. Therefore, make sure you choose a PI policy that can cover your needs and fit your budget. However, if possible, make your selection based on the level value of the coverage over price – as a basic or cheap cover might not help you when you need it.
Disclaimer:
*Important: Cover may be available subject to meeting insurers underwriting criteria. Some of the covers listed may or may not be available or may have limitations or exclusions. Cover inclusions vary significantly from insurer to insurer. DO NOT rely upon the above. Check your policy schedule carefully for inclusions and exclusions and limitations. Talk to a business insurance broker for more information.
Author Bio:
Romit Malhotra is the brand representative of Smart Business Insurance, a leading Australian insurance broker. A big foodie, he loves to travel the world. Also, a diligent businessman, Romit likes to pen down his thoughts on related topics whenever he finds some free time.