#Smallbizchat Podcast LIVE is a monthly video chat where small business owners can get answers to their questions.
The focus of #Smallbizchat Podcast LIVE is to end small business failure by helping participants succeed as your own boss.
Please join us live on my SmallBizLady Facebook Page or my YouTube Channel. 
Sarah Durham is an entrepreneur and creative consultant with a passion for helping entrepreneurs. She founded Big Duck in 1994 to help nonprofits increase their visibility, raise money, and communicate more effectively, and now serves on its board of directors after selling the business to Big Duck's employees in 2021. Sarah now provides coaching to entrepreneurs, nonprofit leaders, and women in leadership roles through her firm Compton Durham, LLC. For more information: https://www.comptondurham.com/
SmallBizLady: What made you decide to sell your company to your employees?
Sarah Durham: I owned two businesses- one that I built from the ground up, and the other that I bought. For the one I built, I set an intention to sell it on a 10-year time-horizon– and sold it to my employees 11 years later. For the one I acquired, I set a goal to sell it in 2-3 years, and I sold it to another agency 2 years later. 
For the business I founded, employee ownership was an affordable way for my employees to purchase the business in an equitable way. It wasn't just one or two special employees who could afford it. It was everybody, regardless of their financial means. That was very compelling to me– and very aligned with the values of the company. 
SmallBizLady: What was challenging about your transition to employee ownership?
Sarah Durham: I transitioned out of the day-to-day and into a seat on the board of directors of the co-op. For the folks who become member/owners, one of the challenges in the first year was that they were flying the plane and rebuilding it at the same time. The process of changing your business structure requires time to question, challenge, and rethink all of your business practices while you're actually doing the work.
SmallBizLady: What advice would you give to business owners looking to learn more about employee ownership?  
Sarah Durham: As an exiting business owner, I really had to separate myself from the company. I was and still am very invested in Big Duck's employees and their success as a co-op, but I also had to give them space to think about this separately from me. That was very healthy for everybody but challenging when you're used to being one team to start to uncouple from that team.
Throughout all that, it's really helpful to have an objective expert by your side. The EO Equals campaign is a great resource for owners looking for more information, and on their website, they can connect you with an expert in your state.
How To Choose A Winning Franchise to Own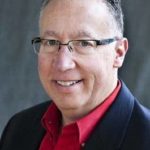 Joel Libava, The Franchise King® is a franchising veteran with 20+ years of experience, Joel's the author of two books on how to buy and research franchises. In addition, he's a Franchise Ownership Advisor, working 1-1 with people who want to explore franchise ownership in the safest way possible. He also owns and operates the longest-running blog in franchising. www.thefranchiseking.com 
SmallBizLady: First off, what do you mean by a "winning" franchise?
Joel Libava: A winning franchise opportunity has 3 things.
The first thing it has is a powerful, easy-to-implement business system for its franchisees.
Secondly, a winning franchise opportunity provides a fairly predictable path to profitability, along with specific, proven ways for franchisees to grow their businesses. 
Finally, winning franchises offer quick franchisee support through the combined use of technology, along with experienced, knowledgeable support staff at headquarters.
SmallBizLady: What do you mean by an easy-to-implement system?
Joel Libava: By definition, a franchise concept needs to be easily replicable. 
So, in a perfect scenario, if you were to buy a restaurant franchise, everything you need to open and operate your franchise would be listed in the franchise operating manual. 
A manual created by the founder, who documented everything he did during the creation of the franchise concept and has setup for replication. Over and over again.
SmallBizLady: How can a franchise provide a fairly predictable path to profitability? 
Joel Libava: Since each franchise unit is built the same (except for deviations in things like square footage and lease costs), and has approximately the same expenses to cover, it's fairly easy to predict break-even times, and with it, franchisee profitability. 
And the way for aspiring franchisees to get those break-even times and profitability figures is to contact existing franchisees as part of their research. They just need to ask those questions at the right time and in the right tone. 
How to Build an Iconic Brand
Brandi Mitchell is known as "The Brand Producer" for her creative ability to fuse entertainment, marketing, inspiration, and storytelling into a bankable brand. As President of Koris Media, she is the "secret sauce" that the nation's top 2% experts, entrepreneurs, consultants, coaches and organizations choose when they are looking to build an iconic brand, up-level their positioning, and build powerful packaging that elevates their visibility. She is the founder of the Produce Your Own Brand Method, a 4-time author and filmmaker. For more information: https://www.brandimitchell.com/
SmallBizLady: How did you got started in business?
Brandi Mitchell: I spent over 20 years as a celebrity makeup and hair artist where my job was to maintain the image and brands of artists. So, I worked in tv, film, print work, and was the personal artist and confidant to many of today's top tier talent. But one day I started being interested in other aspects of production – directing, producing, and storytelling. That desire led to writing books, creating documentaries, branding, and forming a media company. Now I use my years of experience in the industry to elevate entrepreneurs, coaches, and consultants and make them the celebrity of their industry!
SmallBizLady:  What's your #1 tip for an expert who wants to build an iconic brand?
Brandi Mitchell: Find out what makes you different and lead with it. In an insta-famous world where there are plenty of duplicates, the person who really understands what makes them different and builds story around that will stick out like a sore thumb. People buy from people they like and trust. So, it's about showing up as the original and not the copy. 
SmallBizLady: What is your PRODUCE YOUR OWN BRAND METHOD?
Brandi Mitchell: The PYOB Method is a 6-step process I take visionary leaders through to stand out in their industry. 
I help them "P" Position themselves at the highest level of themselves, my gift is that I can see people in an elevated state far beyond what they can imagine for themselves, 
"R" REALIGN with who they are meant to be, do and who they serve. Because oftentimes, we can be off-track or working in a former version of ourselves and not the 2.0 version of ourselves, and that's when we need to realign. 
"O" creates an overall aligned presence – this is looking at every brand touchpoint and making sure that every piece is speaking the same thing and in alignment with again the highest version of yourself. 
"D" Develop content that connects and is relevant to their goals. 
"U" Gain unapologetic acceptance of their elevated brand. 
"C" Create an image that fuels their brand, and 
"E" when they do this, they will have an elevated brand and being. I teach this through my course, live production days, and coaching.
SmallBizLady:  How important are marketing and networking as a brand strategy? 
Brandi Mitchell: Networking is very important! At the end of the day, people have to know what you do, you can't be a best-kept secret – you have to demonstrate your expertise along with building relationships. Your dream clients need to feel like they know you. They do that through your marketing and the way you connect with them. In terms of networking – no man is an island, so we need to connect with others who also have our ideal clients as well as be in the mindset of sharing and helping others as well. So, it's an exchange and a win/win for everyone.
Did you find these interviews helpful? Please tell me how they helped and then share them.
Would you like to be a guest on #Smallbizchat Live?
If you are a small business owner, author, or subject matter expert, we'd love to have you appear as a guest on #Smallbizchat LIVE. Submit your name, headshot, Twitter handle, bio, website, topic and 3 questions and answers in paragraph form to demonstrate your expertise. To submit your materials to be a guest on #Smallbizchat click here.
!function(f,b,e,v,n,t,s)
if(f.fbq)return;n=f.fbq=function()n.callMethod?
n.callMethod.apply(n,arguments):n.queue.push(arguments);
if(!f._fbq)f._fbq=n;n.push=n;n.loaded=!0;n.version='2.0';
n.queue=[];t=b.createElement(e);t.async=!0;
t.src=v;s=b.getElementsByTagName(e)[0];
s.parentNode.insertBefore(t,s)(window, document,'script',
'https://connect.facebook.net/en_US/fbevents.js');
fbq('init', '258417117862775');
fbq('track', 'PageView');